What Kate needs for Empress Mentewab School...
16/03/2008
The school's address is near the foot of this page (above the BOOKS list).
Here is Kate's wish-list:
- watercolour and poster paints, and brushes
- good-quality crayons (such as Crayola), coloured pencils, felt-tip pens
- Holland Publishing's
Stick and Learn
books in English (colouring and sticking)
- (blunt) wool needles, plastic (rug-making) mesh and knitting wool for teaching sewing
- new and secondhand recorders, and beginners' music books
- drama costumes and accessories (wigs and false moustaches, beards and noses)
- games (particularly jigsaw puzzles with 3 to 150 pieces)
- balloons and toys (not stuffed toys - the school has plenty)
- dolls
- footballs
- sand play equipment (plastic buckets, spades, big toy diggers and lorries)
- liquid soap for handwashing
- nail clippers
- multi-vitamin tablets
- chocolates and sweets for treats
- nuts and biscuits for snacks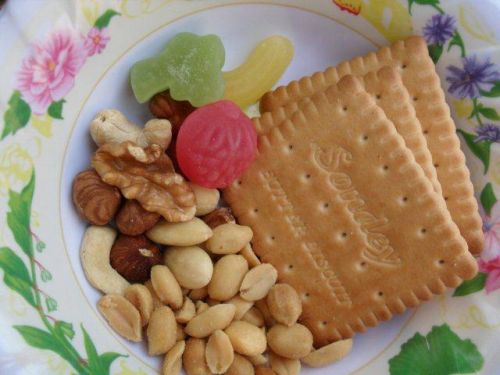 - educational posters
- Ladybird Key Words Reading Scheme books (1a, 1b, 1c , 2a, 2b, 2c and so on)
- new or secondhand picture books with attractive illustrations and story books in simple English (for a full list of books required, go to the foot of this page)
- children's music CDs and cassette tapes
- children's films and programmes on DVD (such as Postman Pat, Pingu, Kipper, Angelina Ballerina, the Wiggles, and Kidsongs) - note that the school already has enough Teletubbies, Balamory and Bob the Builder DVDs
- educational nature films on DVD (such as Life on Earth, Blue Planet, etc)
- sandals and flip-flops for children aged 3 to 8 (new or secondhand)
For information about using polythene mail-bags, see
To send gifts for the schoolchildren and their families
.
Please send donations to:
Mrs Kate Fereday Eshete
Empress Mentewab School
PO Box 10
Debark
Simien Mountains
Ethiopia
The postal service to Debark is very reliable. Kate acknowledges receipt of packets and parcels.
BOOKS
Here is a list of children's books that Empress Mentewab School doesn't have.
This list comes from Nina Milton's 'Enchanted Pen' writing for children course that Kate is currently doing. The books are highly recommended as being exemplary.
Nina's list is actually longer than given here because Kate was able to buy some of the books in charity shops when she was last in England, so where she was successful in finding a book, the name has come off this list. Each time Kate receives one of these books, she will strike it off the list.
'Not a Box' by Antoinette Portis (Harper Collins, 2006)
'Vegetable Glue' by Susan Chandler and Elena Odriozola (Meadowside Children's Books, 2008)
'Ginger' by Charlotte Voake
'Hiccup: the Viking who was seasick' by Cressida Cowell (2001)
'Best Friends for Frances' by Russell Hoban (2002) and Frances (Badger) books also by Russell Hoban
'The Lost Thing' by Shaun Tan (2000)
'The Giving Tree' by Shel Silverstein (1964)
Yoko books by Rosemary Wells (2001)
'Angry Arthur' by Hiawyn Oram (1993)
Orlando books by Kathleen Hale
'The Big Alfie and Annie Rose Story Book' by Shirley Hughes (1990) and 'Dogger' also by Shirley Hughes (Red Fox Books, 1977)
'Edward Hopper and the Carrot Crunch' by Mike Smith (winner of the Macmillan Prize for Children's Book Illustration)
'You're not so scary' by Sam Lloyd (Templar Publishing, 2008)
'How to catch a Star' by Oliver Jenkins (Harper Collins, 2005)
'A Long Way from Home' by Elizabeth Baguley and Jane Chapman (Little Tiger Press, 2007)
'My First Look and Find – Friends and Heroes' by Michael P Fertig (or any Publications International children's book)
'That's not my Puppy' by Fiona Watt and Rachel Wells (Usborne, 2000)
'No Bed without Ted' by Nicola Smee (Bloomsbury, 2005)
'Leon and the Place Between' by Angela McAllister (Templar Publishing, 2009)
'Once Upon an Everyday' by Toby Forward and Sophy Williams (Corgi Books, 2002)
'One Night in the Zoo' by Judith Kerr (Harper Collins, 2010)
'Goodnight Owl!' by Pat Hutchings (Puffin Books, 1972)
'Tell me Something Happy before I go to Sleep' by Joyce Dunbar and Debi Gliori (Doubleday, 1998)
'Killer Gorilla' by Jeanne Willis and Tony Ross (Andersen Press, 2008)
'Duck in the Truck', 'Fix-it Duck', 'Captain Duck' by Jez Alborough
'A Wrinkle in Time' by Madeleine L'Engle