2012 March - New Site for the School
This month the school relocated to land owned by Kate and her husband. The reason for the move was that there was some local opposition to the school being located on the previous site because it had for decades been common grazing land.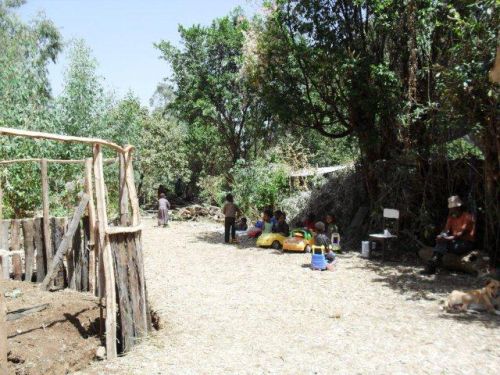 The new site is about 500 square metres in size, which is large enough for the children's play area. Work has begun on the construction of a gojobet (a round thatched hut with open sides). This gojobet will be used as a classroom. It is being constructed very cheaply out of timber taken from the first storm-damaged classroom built in 2009, and it will have a concrete floor.
"The new site is next to our house," explains Kate. "This is very convenient for water and electricity."
The gojobet will be finished in July 2012.