The schoolchildren go on educational trips whenever possible.
In 2008 and 2009, Grade 1 pupils visited Fasil Castle in Gondar. They were admitted to the royal enclosure, which is a world heritage site, without having to pay the usual entrance fee. During their visit they did an art project.
In August 2008, Grade 2 pupils had a day trip to the Simien Mountains by bus. They saw Gelada baboons, a species endemic to Ethiopia. They had lunch at the Simien Lodge - at over 3,000 metres altitude, it is the highest hotel in Africa.
In 2008 and 2009, all the schoolchildren travelled by bus to visit Gorgora, on the northern shore of Lake Tana, 40 km south of Gondar. Some of the children had a go in a tanqua - a traditional papyrus-reed canoe used by fishermen on Lake Tana. All the children enjoyed a picnic.
In June 2009, Grade 2 pupils visited a local bookshop. The manager gave the children a guided tour, showing them the store room behind the shop. Afterwards each child chose one book to take home - the cost of the books was covered by the school as a treat for the children at the end of the academic year.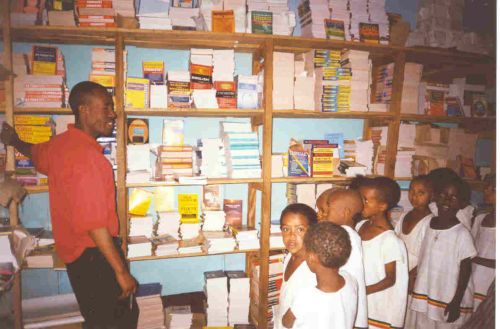 If you would like to contribute to the cost of future school outings and treats, please key [170414] doesn't exist
GIVE
.