In the Playgroup, schoolchildren begin to learn about colours and shapes.
In Infants 1 and 2, they are taught to draw animals and flowers.
Crayons are safe and easy to use. With four classes using them regularly, crayons are used up quickly. Kate likes the children to have Crayola crayons, which are the best quality.
Felt-tip pens and watercolour painting are introduced in Infants 2.
In Primary Grade 1, children learn to use drawing pencils and coloured pencils (which have to be sharpened). They also cut and paste to make collages.
Holland Publishing's
Stick and Learn
books, sent by a supporter, are particularly good. These cover educational subjects such as the sea, space, insects. Each page spread has a picture with a few simple words to describe it. The child can read (and learn) the English, place three or four stickers correctly, then colour in the picture. For example, there might be a picture of an octopus, with the words 'The eight-legged octopus hides in sea caves' and three colourful stickers of fish to add, and plenty of fish and seaweed to colour in along with the octopus itself. Kate used the four books sent for the Lions, the top group in Grade 1. They did one page spread each day. When all the stickers are placed and the colouring-in done, the child is left with an informative book to take home.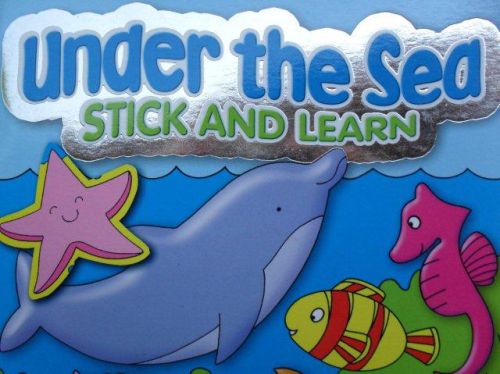 Donations to cover the cost of drawing paper (which is bought in bulk in Gondar and transported to Dib Bahir) are particularly appreciated. The school uses about 300 A5 sheets of white paper each week - that's 150 sheets of A4 cut in half.
Good-quality crayons (such as Crayola), felt-tip pens and watercolour paints can be sent to the school by post. Kate would particularly welcome more of the Holland Publishing
Stick and Learn
books.
For more information, please see the key [170414] doesn't exist
GIVE
section.